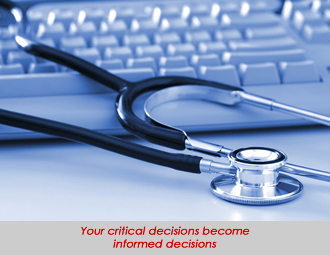 As a full-service market research and business development company, FeedbackSTAT can provide your organization with bulletproof data delivered with unrivaled efficiency. In 2010 alone, FeedbackSTAT conducted more than 800 hours of focus groups. For over two decades, our company has developed the skills to get your crucial questions answered on time, by the right people, and on budget, every time. We focus exclusively on the biotech and healthcare markets covering a variety of specialized fields, and we have extensively interviewed and studied products and services supporting many different areas.
Molecular Biology
Clinical Chemistry
Veterinary Diagnostics
Anatomical Pathology
DTC (Direct-to-Consumer) Testing
POC (Point-of-Care) Testing
Blood Bank • Microbiology
Cytogenic
Cytology
Physician Office Testing
University-based Labs
Transplant Diagnostics
Emergency Room Diagnostics
Coagulation
Pharma-based Labs
Histology
Surgery Suite Testing
Pulmonology
Reference Labs
Throughout our history, we've had the opportunity to work with countless medical professionals, and more than 100,000 have participated in our market research surveys. We understand the varied needs of our clients, and we have worked with medical professionals in nearly every discipline.
Anatomical Pathologists
Anesthesiologists
Breast Surgeons
Cardiologists
Clinical Pathologists
OBGYN
Emergency Medicine
Endocrinologists
Family Practice
General Surgeons
Infusion Nurses
Internal Medicine
Molecular Biology
Neurologists
OBGYN Oncologists
Oncologists
Pediatricians
Pharmacists
Pulmonologists
Sports Medicine
Technology Transfer
Trauma Surgeons
Urologists
Veterinarians