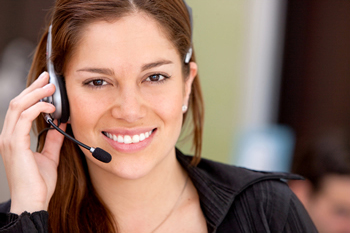 The Healthcare Industry is changing drastically every single day. New technologies, new treatment protocols, and new regulations all result in one constant: a steady decline in physician downtime. As more patients are being treated every day, at every practice, it is becoming more difficult for your sales staff to get face time with their physician clients. FeedbackSTAT understands this changing landscape, and is reinventing the physician-salesperson experience to better leverage valuable time for all parties involved. Through our strategy, companies can find their ideal customer above and beyond targeted lead generation, enabling your sales team to leverage their time much more efficiently.
Our team of sales support specialists understands that effective sales executives need to be able to focus on the core activities that will result in sales. Too often, sales executives are burning valuable time setting appointments, confirming meetings, scheduling dinners, and doing the endless amounts of follow-up work their profession demands. We know that you need to spend less time on the administrative end, and more time focused on your sales.
Depending on the number of accounts, one of our sales support specialists can comfortably manage multiple territories and in many cases can reduce or eliminate the need for adding costly sales executives. Budgets can be built to meet your specific sales support needs.
Our team of dedicated sales support specialists have been fully-trained on your product and your market, and understand what your sales executives need.
Appointments are set and confirmed prior to a sales rep leaving their home or office
Calendars are synched online, allowing for flawless communication in scheduling
Pre-qualification of accounts helps to identify priority scheduling for onsite visits
Post-meeting literature requests and follow-ups from clients are fulfilled by the support specialist
Specialists can initiate ground work in identifying new business opportunities for expansion into remote territories
Dinner meetings can be coordinated by the support specialist to effectively run events
All contact information is kept online and accessible to the sales executive at all times
Custom-tailored budgets can accommodate 30-365 day assignments